Please join us as we strive to grow in Christ.
One of the ways we can grow in Christ is to be involved in actively studying His word.
We hope you are able to come to our Rooted Wednesday night program as we strive to
"Change Hearts and Home Through Jesus"
More Adult Bible Groups
after COVID-19 procedures are lifted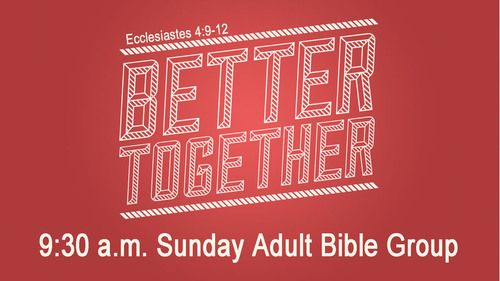 Ecclesiastes 4:9-12 tells us we are better together. This Adult Bible Group embraces this concept as we go through various books of the Bible chapter by chapter and verse by verse to glean truths from God's Word in order to apply them in our lives to be better followers of Jesus. This Sunday co-ed Bible Group meets at 9:30 a.m.
Contact andy@spencerchristian.org to receive and invitation to the Men's Online Bible Studies and start your Monday, Tuesday or Thursday off right by joining some other guys hanging out and studying God's word. The coffee will be ready!
At Spencer Christian Church we desire to be a church that is "So in Love with Jesus that we Grow, Glorify and Give. This Adult Bible Group strives toward the goal of spiritual growth by studying various DVD based Bible studies from national Christian authors and teachers and discussing their content. This co-ed Sunday Bible group meets at 11:00 a.m.