Please join us as we strive to grow in Christ.
One of the ways we can grow in Christ is to be involved in actively studying His word.
During the summer, we gather in on Wednesday night group. We hope you are able to come our and take part of our summer study called "Changing Hearts and Home Through Jesus"
Rooted Bible Group Descriptions
Co-ed Bible Group-DOUG MARTIN LED-In this class we will look at the lives of 3 important disciples of Jesus Christ. Peter the early leader of the Church, Paul the Apostle to the Gentiles and Mary the mother of Jesus. Each had a unique relationship with Christ. Their influence still continues to impact the Church today. Looking into their ministries will provide insight on how we should live as followers of Jesus. They left a lasting example of how to walk by faith and not by sight. If you like Bible history and character studies, you will be blessed by this class.
Ephesians 4 Co-ed Group-DALE PROFFITT LED-Sin is a disruptive force, it always divides, separates, and splinters. It has produced the constant fight and struggle which we are all aware of in our own lives and in the life of the church. In this study, we will explore the central objects of salvation, to re-unite, to bring together again, to reconcile and to restore the unity that God created before sin and the fall.
Co-ed Group-LED BY ANDY WHITE-What does it mean to be a citizen of the kingdom of Heaven? The Sermon on the Mount articulates what the life of a Christ follower should look like, asking us the questions it posed to its original hearers: How should a disciple relate to sin? To others? To the Law? How does a disciple think, speak, and act? In this study, examine the words of Jesus in-depth as He challenges us to think differently about repentance, salvation, and sanctification.
Life Group Discussion Forum-RYAN/ASHLEY MCGIFFEN LED- The goal of this discussion forum is to encourage new and current life group leaders through identifying and growing their gifts while providing support through group discussion, prayer, and individual mentors. We hope to equip life group leaders to facilitate the members of their life group to grow in a deeper relationship with Christ in a close knit community of believers, making disciples based on the example set in Acts 2:42.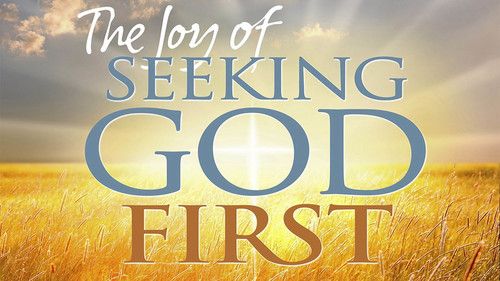 Women's Bible Group-Jackie DeRudder/Karen Able LED-God seeks his own children and longs to reveal his true nature to them through His Word. Discover the joy that thousands have experienced as they learn to prioritize time alone with God on a daily basis. You will be challenged to live out in a practical way Jesus' command to "Seek first the kingdom of God." A dynamic presenter, Anita Keagy shares lessons to equip you with simple tools and an easy-to-use plan to help you make daily time in God's Word a natural part of your life.
Men's Bible Group-TRENT DERUDDER LED- This study will encourage men in the church to awaken, to move from the audience to the army, from affiliated to activated, from lackadaisical to on-fire for God! As our culture decays around us and evil wins one battle after another, a giant sleeps. That sleeping giant is the men of God's church.


Rooted Wednesday Co-ed Prayer Group-PRAYER MINISTRY-Intercessory prayer is prayer for others. The purpose of this group is to follow the leading of the Lord Jesus Christ as we intercede on behalf of the lost and petition for those that need healing and his direction in their lives. We battle for the furtherance of the Kingdom of God as we support our church leaders, ministries, and our congregation in prayer.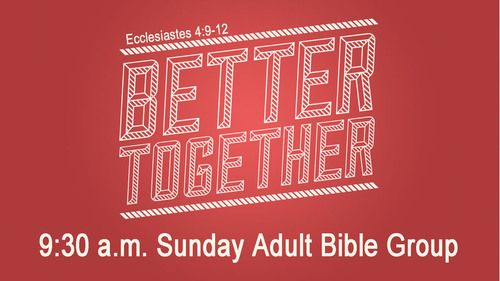 Ecclesiastes 4:9-12 tells us we are better together. This Adult Bible Group embraces this concept as we go through various books of the Bible chapter by chapter and verse by verse to glean truths from God's Word in order to apply them in our lives to be better followers of Jesus. This Sunday co-ed Bible Group meets at 9:30 a.m.
Start your Monday, Tuesday or Thursday off right by joining some other guys hanging out and studying God's word. The coffee will be ready!
At Spencer Christian Church we desire to be a church that is "So in Love with Jesus that we Grow, Glorify and Give. This Adult Bible Group strives toward the goal of spiritual growth by studying various DVD based Bible studies from national Christian authors and teachers and discussing their content. This co-ed Sunday Bible group meets at 11:00 a.m.